"What if I design e-learning, that nobody likes?"
Skillagents Academy
by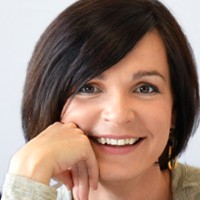 Anna Sabramowicz
"I'm overwhelmed, struggling with where to start, boring content dumps, lack of necessary skills, and being pulled from trend to trend. I'm most overwhelmed from not being able to engage learners online."
You ever feel like that?
Someone made you responsible for completing a project, or they put you in a job where they think you'd do well, and said, "Hey, here you go. Have at it!"
Listen: I get emails nearly every day from people who need e-learning help. They're not instructional designers and they have no e-learning experience.
All their knowledge is pretty much acquired through Google.
In fact, they have no desire to become e-learning experts. No. It's just that they don't have someone to talk to about e-learning. And Google is not who you talk to about it.
As you are aware, looking up information and researching can be very exhausting — especially when trying to build capacity internally.
Lack of guidance is keeping you on the hamster wheel
You're flying blind and don't know where to start.
Your work is becoming more and more complicated with technology trends.
You're frustrated producing dry theory-based (not applicable) content.
You're not proud of the solutions your company is delivering.
You find yourself wishing you had the power to influence best practices.
You're struggling to deliver solutions that make sense.
And you feel like you're just spinning your wheels trying to figure this all out by yourself.
You're overwhelmed. And, it's taking you too much time to develop expertise.
You still deal with day-to-day business needs thrown on top of your 'daydream' ambitions, and so… you build solutions that look the same as the junk that most of the industry produces. In most cases…
Those solutions don't get an enormous amount of participation.
It's not that you're trying to dump a bunch of dull content on passive learners. And it's not that your company doesn't care, but all they really want is the capacity internally to solve the engagement piece and make people learn.
Overwhelm seems to be part of instructional design.
You're living in a fantastic, exciting time for learning design. New technology has given you TONS of powerful tools to make incredibly engaging and effective experiences, and the ability to design, build and deliver them at very little cost.
The problem is, you are stuck using some seriously outdated mindsets and techniques (from the MIDDLE AGES really), so you are completely unprepared to take advantage of the new tools in front of you.
Not that you don't try though! That's actually the problem.
Because if you try to use modern technology and online tools to deliver a course that was designed for the 15th century (focused on stuffing gobs of content down your learners throats), then you're wasting a HUGE opportunity!
Misguided approaches are actually the standard today.
Too many organizations today think that technology alone can magically "beam" learning into the heads of their employees.
They invest a bunch of time, energy, and money into fancy animations or making their lessons compatible with the iPad, and they end up scratching their heads when their course doesn't produce any measurable results.
They fail, because courses centered on content OR technology, as opposed to the learners' experience, will ALWAYS miss the mark.
The sad thing is, this problem is getting worse.
You'll keep making those same mistakes forever…
…unless you do something about it.
"I struggled with how I could engage learners without being face to face. Then, I found Anna Sabramowicz of Skillagents. After enrolling in her course I feel like I have the foundation to move forward in my new e-learning career."

Meghan started off making the same mistakes you have… until she took the initiative to level up and learn a better way. She used a lot of what Skillagents Academy taught to wow her recruiters and landed a new job as an e-learning designer.
She did it by knowing how to meet her audiences needs.
What if you could meet your audiences' needs?
Why produce passive, boring and ineffective e-learning, then try to figure out "Why doesn't anyone want to participate?" Why try to convince a disengaged learner? Why even produce the content at all?
It's all so terribly inefficient.
"Skillagents Academy really made me think, question and change the way I provide training. I would highly recommend this course to anyone in the education space who wants to do a better job."

What if you could create courses that go above and beyond 'content dumps'?
If you knew exactly how to make e-learning significant for your participants, you could simply… give them what they want: modules that are much more engaging, relatable, retainable, and finally, provide real-world value.
You could stop worrying, "Will anyone participate?" because you know they will.
You'll be fighting back against e-learning that dumps loads of content on employees and uses technology for all the wrong reasons.
You might even hear those magic words: "Performance has improved!"
Then those learners, those employees who perform better, would finally enable your work to "speak for itself." The good news would spread.
You could skip e-learning that misses the mark. Kiss "boring click and read" goodbye, you could skip "boring" entirely.
Can you imagine how awesome it would feel?
Imagine this — Imagine getting off the hamster wheel. Imagine having a sparring partner who knows e-learning strategy. Imagine knowing how to distill content down to meaningful learning. Imagine building the correct mindsets and attitudes about instructional design, so you can make any content-centric learning engaging.
"Simply put, the Skillagents Academy has changed the way I think about and build online education."

Great news: You can learn to meet your audiences' needs.
Learner-centered design is my proven framework—starting with radical mindset shifts that help you understand exactly what your audience needs.
It's an uncommon (but sorely needed) method of instructional design.
And it allows you to delivers results that:
produce active learning, not passive information consumption
use technology for the right reasons (in a way that actually helps enhance the course)
include mastery learning methods
present content with a real world context
provide mentorship and valuable feedback for learners
create the right kind of engagement (the kind that drives learning, not just entertains)
and a whole lot more than that… but overall, how to create the best situations for real, meaningful learning to occur
A big portion of learner-centered design focuses on helping you build the correct attitude about e-learning, so you can adapt to a wide variety of technologies.
Learn How To Produce Active Learning

The only place to learn these game-changing mindset shifts is in my course, Skillagents.
Think of this course as an in depth consultation with me (I designed it based on the advice and training I've given to dozens of companies and learning design teams).
And over the past 13 years, I have massaged away the "strategy and patterns" associated with engagement-driven, performance-focused course design.
I want to tell you about what I learned along the way because you'll gain a much deeper, more fundamental understanding of what it takes to create a meaningful learning experience.
If you're hungry to know what makes a course great underneath the surface… you are definitely in the right place.
Technology skills are important. But you know what?...
The e-learning industry needs a wake up call.
We all need to quit pretending that flashy technology is going to make up for poor course design underneath.
Most of the time, these pretty graphics and animations, or 'treasure hunt pirate themes,' aren't really adding to a course's value, or improving the learner experience in ways that matter… they're becoming a distraction.
Not only that, but technology will continue to change… quickly. The 'latest and greatest' e-learning platforms will come and go.
But rock-solid instructional design fundamentals will serve you for the rest of your career.
I will cover technology quite a bit, but we're going to focus on a more important, bigger picture:
Think of this course as software for your brain.
Throughout the course you'll be encouraged to answer carefully planned reflection questions designed to help you slow down and think. Think about not only what you've learned, but why it's important, and most of all, how you can use this new information in your own courses.
Active reflection on the material is an underused 'secret spice' to improve any course of study.
This kind of reflection is extremely powerful, but if it's left up to most of us, we'll usually skip it. By having reflection built in, (and actively encouraged by me :) you can be sure that you'll deeply internalize everything you're learning.
You'll also benefit from seeing other reflection responses, giving you access to the shared knowledge and insights of every single Skillagents Academy member.
In the Skillagents Academy, the videos are really just the beginning of the conversation.
To succeed, you need more than just a training course…
Real learning doesn't happen in an isolated bubble. Collaboration, idea sharing, troubleshooting, even some healthy debates - all of these things can make the value of a course equal to more than the sum of it's parts.
The private Skillagents Academy group will give you access to other dedicated professionals who share your values, and are able to speak about course design in a common language.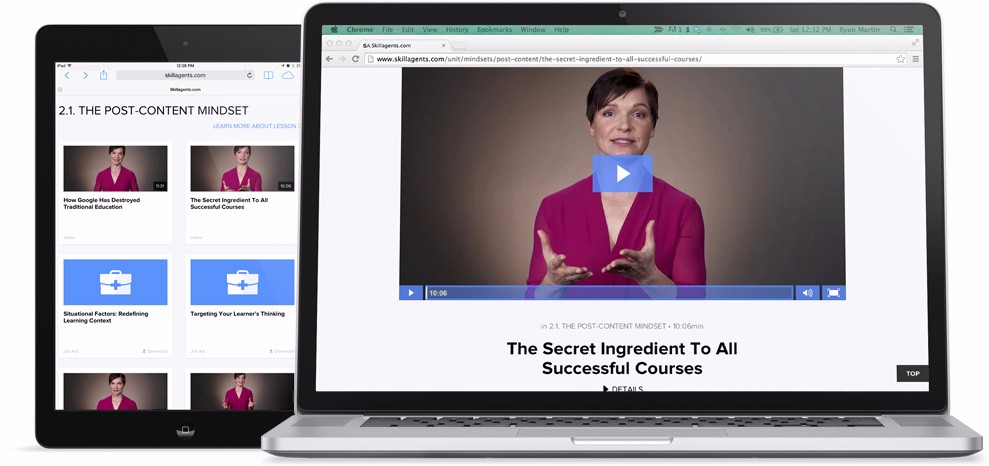 Skillagents Academy is based on years of 'in the trenches' experience… and research-proven techniques
I've never had much faith in guesswork or 'trusting your gut' in the courses I've designed, and you shouldn't have to either.
The mindsets and methods you'll master are based on research-proven learning psychology and course design techniques.
I also draw heavily on my experiences as an e-learning strategist over the past decade. So you can be sure that any research and learning models you'll hear about in the videos, have stood out to me as above all else, practical.
"Skillagents Academy has been an immensely satisfying experience. I've gotten and continue to get a lot out of this course - the videos, PDF files, and reflection questions (yes, I've been responding to them :) have all been very helpful. Everything you've provided continues to be enormously beneficial! "

Skillagents Academy
has three units
Unit 1: Foundations
In this unit you'll learn the big picture of online learning, including the problems that traditional education and training are facing in the internet age, and why the key to success today, as an educator of any kind, is adaptability.
Just because these videos aren't the 'red meat' of the course, don't take them lightly.
The concepts covered here are very important for you to internalize if you want to get the full benefit from learner-centered design, and be successful.
By the end of this unit, you'll understand not only what you need to learn, but more importantly, why.
In Foundations, you'll discover:
Why the #1 key to success as an online course designer is adaptability, not specific technology skills (and why you don't need a bunch of money or a team of developers to design great learning solutions)
How the internet has created a 'catastrophic' change in education (and how you can benefit from these changes)
The single most important mindset that will always outperform any amount of theory, perfect content, or technology (if you can get just this right you'll already be 10x the course designer you were before, seriously)
Why you are in the online education 'sweet spot' right now, and why it's so important that you master e-learning fundamentals as soon as you can (fortunes were made during the 'sweet spots' of other emerging industries)
5 major opportunities online course designers can take advantage of today (if you understand the big picture of how e-learning can solve today's problems, your professional options will only be limited by your creativity)
"I'm getting great value out of the course so far and it has made me look at things from a different perspective. The whole area of online education is so vast with so many different opinions that it can be hard to gauge whether or not you're in the "right" camp but it's great to get fresh thinking and new perspectives!"

Unit 2: Mindsets
As I've mentioned before, times are changing. The learning and development industry is evolving faster than anyone can even hope to keep track of, let alone predict where it's going.
You're in uncharted waters, and you're sailing at full speed.
As a sailor, you could have the most technologically advanced ship in the world (or a course, in our case) but if your compass is broken, or worse, if you don't even have a compass, you're just not going to get where you need to go.
And if you do, it's going to be after a lot of frustrating trial and error.
But fear not.
Think of these mindsets as an instructional design 'compass' that will keep you pointed in the right direction, in any situation, even as training keeps changing around you.
In Mindsets, you'll discover:
Why you need to quit being a 'content delivery robot' competing with Google (that's a battle you just can't win, but so many educators are still trying!)
How to use content properly to create a learning environment that provides real, tangible benefits to your learners (and a simple picture you can keep in your mind to instantly assess how well a course does this)
Why most educators are trying to teach too much (or too much of the wrong things) and how this bores and frustrates learners, undermining the goals of a course (you'll also learn how teaching less can lead to a smarter, faster, more effective course overall)
...and you'll also learn how the internet has given you the golden ticket to producing courses that are dramatically more effective.
You'll also learn:
Why lecturing makes you a slave to the timetable, and leaves your course vulnerable if anything goes off plan (things will go wrong, so why don't we plan for this?)
The right mindset to handle judgement from your learners, and benefit from negative feedback (adopt this mindset and you'll be glad when you're learners judge you, really)
A key mindset shift that will help you avoid bad course design choices in the first place (use this to get inside the heads of your learners, even before your course has started)
Why you've got to be a determined salesperson and relentlessly persuade your learners of your course's worth (this can actually be embarrassing, if you do it right, but it's 100% worth it)
How to help your learners get value from your course, even years after it's over (yes, it's even possible with boring, technical, or 'corporate-speak' subject matter)
Why the most well planned course in the world won't work without learner 'buy in' (for course delivery, this is the difference between pushing a snowball down a hill, or pushing a rock up it)
"The value mindset module was very inspiring. It made me reevaluate the design of my past courses, and how I define and communicate the course objectives to my learners. It made me want to be more ambitious with what I expect from my learners and myself. I am excited for the next iteration of the courses I design."

Unit 3: The ACME Patterns
The ACME Patterns are a unique course design framework I've developed and honed over the last decade working as an e-learning strategist. They focus on the four most important elements included in all learner-centered courses:
Active Learning
Collaboration
Mastery Learning
Engagement
I've used the ACME Patterns to design and deliver learning solutions for dozens of clients, in all kinds of industries, and this is the exact framework I use today.
The best part of the ACME Patterns is that they are 100% adaptable to any kind of learning situation.
In the ACME Patterns, you'll discover:
Why Active Learning requires you to let your learners do some of your job (and your main role as an educator when these things are taken off your plate)
4 ways you can simulate the right kind of thinking situations your learners will face in the real world (and why the internet beats a traditional classroom for this kind of simulation, hands down)
Why even some of the most engaging and fun courses still totally miss the point of active learning (this one's very important… too many educators are fooling themselves here)
A mental framework to help you simulate nearly any real world scenario in an online course (I give you an example of how I'd do it for something basically impossible to teach online - Skiing)
The key active learning ingredient that helps learners gain valuable perspective and make knowledge or skills more permanent in their lives (and my 4 favorite activities to mix this ingredient into a course)
The three 'Sherlock Holmes techniques' to encourage reflection in your learners (and the real reason Holmes keeps Dr. Watson around)
6 methods to help even the biggest introverts become actively involved in group learning activities (when learners choose not to participate in collaboration it also affects their peers, and weakens your course overall)
Why it can be difficult to convince your employers that collaboration is worth including (I've dealt with this problem a lot. I'll share with you the best ways I've discovered to overcome it)
And you'll learn the psychology behind 'addicting' video games and how to apply these principles in your courses.
You'll also learn:
Why sequencing is key to creating a staircase to mastery for your learners (figuring out what the learning steps are is great, but have you put them in the right order?)
Why continuous challenges and progressive wins are so important to build into a course (this is why some of the 'hardest' courses out there are also the most fun and engaging)
Why the words 'correct' and 'incorrect' should be banned from education (this isn't about protecting your learners egos, but showing them real world consequences instead of useless one-word assessments)
Why certain kinds of engagement are worth 10x more than others (the key is designing a course around the right kind of engagement)
Skillagents Academy includes:
Fundamentals of Learner-Centred Instructional Design in HD video. Beautifully organized video lessons taught by industry expert, Anna Sabramowicz. Each of the 30+ videos are available on-demand, so you can learn at your own pace, on your own time, from any device with access to the web.
A community created to help you. Share insights and learn from each others' experience. This exclusive 'think tank' was created so you can get feedback, troubleshoot problems, and discuss how you're applying the course concepts.
Exclusive interviews with industry professionals. Learn from proven experts and get guidance from some of the leading minds in the learning industry, performance support, psychology and more.
'Private Vault' of exclusive resources designed to help you take action. Job aids, course design checklists, project planning frameworks, case studies. This library is packed with the tools Anna desperately needed when starting her journey into the world of instructional design. Also includes the exact documents and systems Anna uses when taking on a new client or project.
Curated recommendations from around the web. TED talks, magazine articles, video interviews, book reviews – these resources represent some of the best information found on instructional design and modern education, and are available in a convenient format so you can go deeper into the subjects you're most interested in.
ALL future updates. With lifetime access, you'll benefit from all course improvements and additional resources.
Skillagents Academy will have you creating your best, most engaging, most effective courses ever
Courses that your learners will love. Courses that will produce REAL, tangible results for your company.
Videos are at the center of Skillagents, but they're really just the beginning of your training.
Beyond just absorbing information, you'll be actively reflecting on what you're learning, participating in discussions with other members, deepening your understanding through bonus content and expert interviews, and you'll get access to a library of tools to help you start implementing what you've learned right away.
After completing Skillagents, you'll be able to:
Intuitively design a course based on the ACME Patterns - a systemized way to think about the four most important areas of learner centered course design.
Adapt and benefit from the changing role of the instructor (live and online)
Use a variety of real world case studies on course delivery techniques to revamp your teaching approach and create more powerful learning experiences for your students.
RE-design your course learning goals, using our seven-level Learning Goals Inventory, so they finally reflect the long term achievements you want to offer your learners.
Provide true value to your learners, and in effect differentiate your course from the rest, by evaluating how engaging and relevant your course is with our slew of diagnostic self evaluation questions.
Use the strategies (and tools that support them - communications matrix, collaboration checklist) to communicate effectively with your students, and to encourage and support their motivation and interest in the learning they participate in.
Help your learners become more mindful of the way they learn and think by applying strategies we've carefully vetted from psychological research, and Sherlock Holmes!
Set higher standards of achievement for your learners by applying mastery learning principles, and in turn design a course that supports this kind of standard.
The 'Take your time and rest easy' 60-Day Guarantee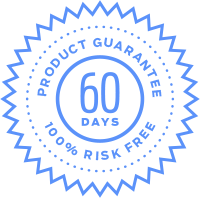 Whether you choose to invest in the Skillagents Academy with a one time payment, or spread it out over time, I want to give you the chance to actively try out what you've learned for a full 60 days… and if you don't find real value in what you've learned, you pay nothing.
Here's how the guarantee works:
After your initial payment, you've got 60 days to apply what you've learned to your real life courses, utilize all the included job aids and resources, and work through any sticking points in the private community.
If these powerful mindsets, strategies, and tools don't improve your course design skills in 60 days, I want you to email me. I'll happily refund your money.
(60 days is enough time to actually finish the whole course. So you can try out the ENTIRE product, and then decide if it's right for you.)
Frequently Asked Questions
"Is Skillagents right for me?"
Skillagents Academy can help you if:
You are tasked, or considering a blended learning approach - at its most basic, your goal is to use online tools to enhance your offline courses.
You're a novice instructional designer, or want/need more in-depth training and to add more tools to that toolbelt.
You are a subject matter expert who is now in charge of designing learning and would love to have resources and peer support to help you become more comfortable with the transition.
You have educational technology skills, but you want to learn the fundamentals of modern instructional design to enhance your learning projects.
You manage a learning design team and want to 'get everyone on the same page'
You are passionate about education, and want to create online learning environments that provide a truckload of value to your learners (not ones that just look neat)
You are working as a learning designer, but you don't feel proud of what you're doing, you want to step-up the learning your department is creating but don't know how to get started (what to implement first) or how to convince the people around you that what you're proposing is worth the effort and cost.
IMPORTANT NOTE: There is no instructional design background required to participate and get a ton of value from this product. I have gone to great lengths to make sure the video lessons and additional resources are as clear and valuable to the absolute beginner, as the seasoned professional.
If you are still unsure, please email me anna@elearnerengaged.com before signing up!
"But I'm already overwhelmed by the all the work on my desk, and I just can't make time for yet another to-do"
I understand. Most of us are pretty busy as it is, and the last thing we need is something else to take up mental bandwidth and make us feel guilty. But remember, the Skillagents course is completely self paced so you can progress at your own speed whenever you've got some spare time. Also, one of the ways Skillagents is unique is that these lessons and resources are designed to provide you with immediate and actionable value, so you can go and apply these new strategies and techniques to your learning projects well before you finish the entire course. So there's no rush whatsoever to finish, and with lifetime access, you can breathe easy, feel free to take a break if you need to, and come back whenever you're ready.
"What if I fall behind?"
Don't worry — this course comes with lifetime access so you can take a break from the material if you're out of town, on vacation, or just swamped for a few days. Interruptions happen, and your Skillagents course will ALWAYS be here for you when you're ready.
"How does the course work?"
Skillagents is an online, self-paced video course. You'll always be able to access your material directly through the members only web portal. I've also included supplementary materials that you can download and print off for your convenience, so you can even take these tools into design meetings or the classroom if you'd like. One important thing: Don't worry about falling behind. You have lifetime access to this material, so if you need to take a break, that's no problem — you can "resume" the material any time you want.
"Is this course live? What if I can't fly to Vancouver, Canada?"
This is NOT a live, in-person presentation or a synchronous online class like many others in the instructional design space. You can get started immediately, and move as slow or as fast as you like. No need to spend money to travel to a live event, take time away from your family, and come back home barely remembering what you 'learned'. Skillagents lets you complete this material from the comfort of your own home, at your own pace. The course comes with lifetime access, so the strategies and library of tools in this course will always be available whenever you need them.
"How much time does it take to do this course per week?"
I've found the most successful members spend about 3 hours a week on this course, so that's what I'd recommend for maximum benefit. 3 hours is just what I've observed to work well, but because you've got lifetime access, you can go faster or slower if you want.
"What if I live in India (or somewhere else)?"
Yes, Skillagents will help you. The mindsets, strategies and techniques behind successful learner-centred courses are universal, timeless, and highly adaptable to all learning situations. We have members from all over the world who are highly active and getting a ton of value from the course and community.
---
A note from Anna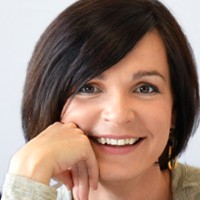 During my last 10 years as an instructional designer working and consulting with organizations like adidas Group, ABB, Sony, Rubbermaid, and Harvard University, I learned a whole lot about the big picture of instructional design and e-learning. A lot of this learning came through sweat, frustration, and trial and error. I made plenty of mistakes, and saw so many of my colleagues making the same ones.
It was a long road, but as my career progressed, I started to see the underlying patterns behind what makes some courses successful and engaging, and others dry and ineffective.
Over time, more and more people started seeking me out for advice. They kept asking, so I kept talking.
Because I was lucky enough to have a few very good mentors at the beginning of my career, I was happy to return the favor by helping other educators out wherever I could.
But after a while, I wondered if I could make a bigger impact in the learning community. If I could reach more people, and provide the insights I'd learned over the years in an organized, systematic way.
I thought back to when I was first starting in this area, in instructional design, in developing and running training sessions… I thought about what I wish I had at my disposal to help me make better decisions about what to design, for whom, and why.
I thought about what an ideal resource would look like for someone who really 'got the message' about what instructional design should be about (the learners!)
It didn't exist, so I created it.
I call it the Skillagents Academy.
If you're interested in taking your or your entire team's instructional design skills to the next level, but aren't sure if this course is a good fit, please don't hesitate to reach out. Just shoot me an email at anna@elearnerengaged.com
I've done so much consulting that I'll be able to quickly let you know if Skillagents can help you reach your goals as an educator.
If so, I'm happy to welcome you to our growing tribe. If not, that's just fine too, and I'll do my best to point you in the right direction.