"What if I design e-learning, that nobody likes?"
Skillagents Academy
by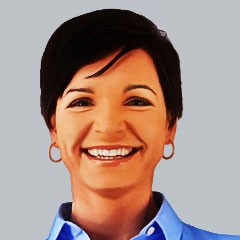 Anna Sabramowicz
"I'm overwhelmed, struggling with where to start, information dumps, lack of necessary skills, and being pulled from trend to trend. I'm most overwhelmed from not being able to engage learners online."
You ever feel like that?
Someone made you responsible for completing a project, or they put you in a job where they think you'd do well, and said, "Hey, here you go. Have at it!"
Listen: I get emails nearly every day from people who need e-learning help. They're not instructional designers and they have no e-learning experience.
All their knowledge is pretty much acquired through Google.
In fact, they have no desire to become e-learning experts. No. It's just that they don't have someone to talk to about e-learning. And Google is not who you talk to about it.
As you are aware, looking up information and researching can be very overwhelming — especially when trying to build capacity internally.
You feel like you're stuck on the hamster wheel
You're sick of being asked to create elearning which you're not that proud of, just because these kinds of courses are what's 'normal' in our industry today.
You feel that the learning solutions you create should produce real world, performance based results, instead of just dumping a bunch of content on your learners.
You believe technology gives us a massive opportunity to improve education, but isn't being used to it's full potential (or not even close).
You feel that if you could just communicate your ideas better to your organization, you'd get more freedom to create the best learning solutions you know.
You wish you were able to have more conversations with other educators who 'get it.'